Here you can commission a Portrait of a photo
with shipping to London, New York, Sydney, Melbourne, Los Angeles, Chicago, Toronto, Houston, Hong Kong, Singapore, and other cities

Mishenin Art Studio works since 2011, THOUSANDS OF SATISFIED CLIENTS ALL OVER THE WORLD are part of our story!
• Any medium: pencil, watercolour, oil, acrylic, pastel, coloured pencils, and digital.
• Shipping to London, New York, Sydney, Melbourne, Los Angeles, Chicago, Toronto, Houston, Hong Kong, Singapore, and other cities.
We can just SCAN the portrait, EMAIL it to you and you then PRINT it! In this case, you get a 10% discount on the order of A4 size and 15% on the size of A3!
This service has already benefited a large number of our customers from the UK, the USA, Australia, Canada, Ireland, China, Israel, Sweden, Norway, Denmark, and other countries and they are very satisfied with the result!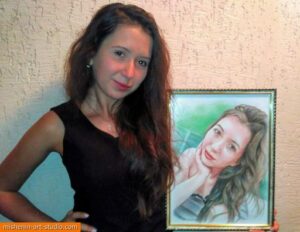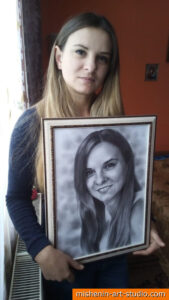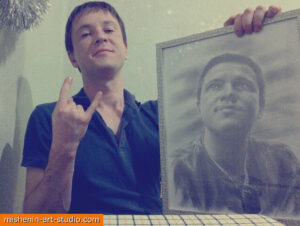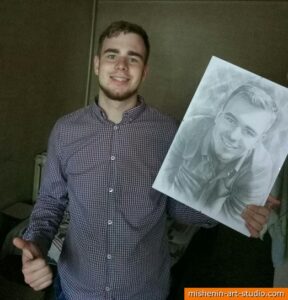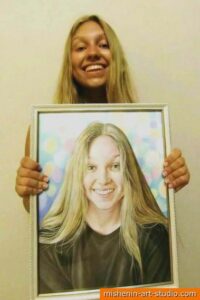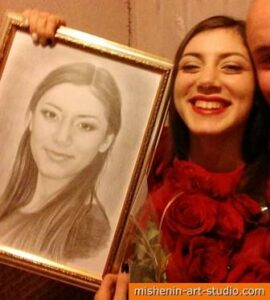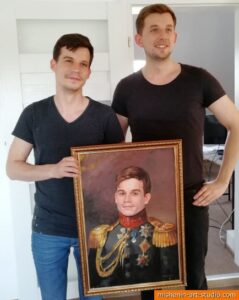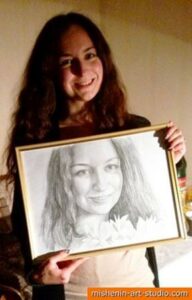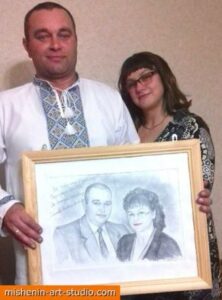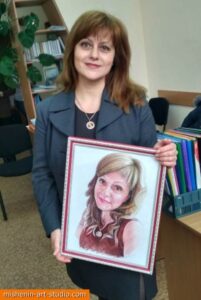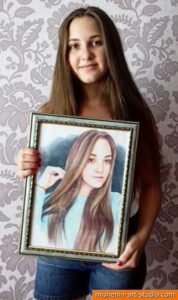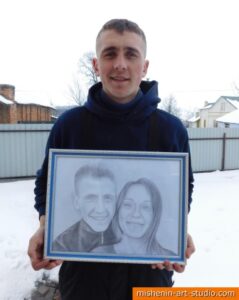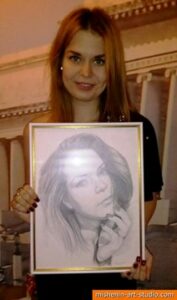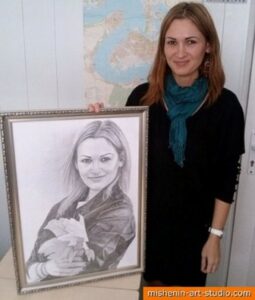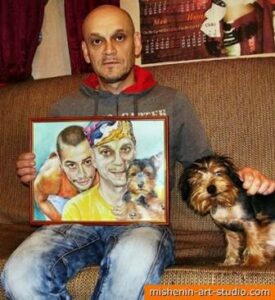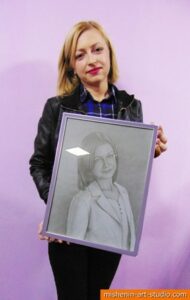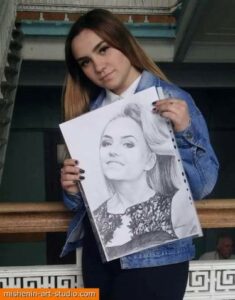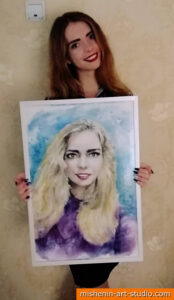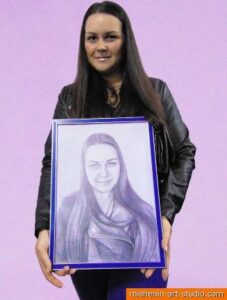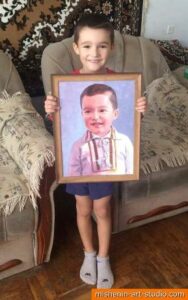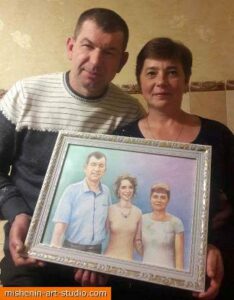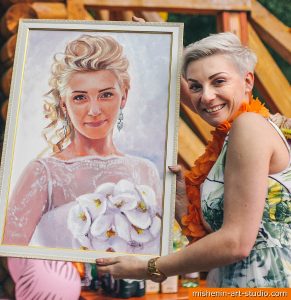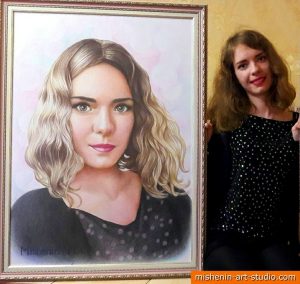 Prices are shown for the standard deadlines. At your request, we can calculate the cost of the work in pounds sterling or other currencies.
For an additional fee, your work may be completed much faster.
The price does not include the cost of the frame.
You get a 10% discount on an A4 size order and 15% on A3 size, if you only need to get a high-quality electronic copy of the portrait. You will also receive a discount when ordering 2 or more portraits.
Gallery of Portraits Drawn by Mishenin Art Studio Artists
The Look of Different Portrait Sizes
1 Contact us and send the photos and specify the information about the portrait.
2 If the total amount of the order exceeds $30, we need an advance payment (50% of the sum of the order). Work on your order begins after we have received the advance payment.
3 Upon completing your portrait, we will send you a digital preview.
4 We then require the second half of the sum and shipping details. See Shipping.
5 Your portrait will then be shipped.
Also, you have another option for the delivery, we can scan your portrait in high resolution and send you a quality copy by e-mail. In this case, you will save time and money on delivery, and also receive from us a 10% discount on A4 size and 15% on A3 size. Then you can print the drawing on ANY size, on paper, or on canvas!

The branded signature can be placed on the portrait: Mishenin Art. If you do not want to see the signature on the portrait, please let us know.
Photo of the portrait you've commissioned can be placed in our portfolio (after we will give you the portrait). Please let us know if you do not want such a publication.
More information about ordering a portrait of a photograph
---
Payment
The advance payment and payment can be made with PayPal, a SWIFT transfer, transfer services Payoneer or Western Union, or other convenient ways.
---
Delivery
Mishenin Art studio will organize the shipping of the portrait to any country. See Delivery.
---
Deadlines
Deadlines of making a portrait depending on its size, the number of people in it, and the material required. Details.